We Have History 
"Service above everything else and in a timely manner" – Stanley M. Haw
Our company has a rich history of specialized engineering services in Northeast Ohio and beyond. Our founder, Stanley M. Haw, began his career working on the structure of blimps at Goodyear Aircraft Corporation in Akron, Ohio (1953-1955). In 1955, Stan joined Osborn Engineering in Cleveland, Ohio – gaining experience in steel and concrete design - before establishing his own engineering firm in 1971.

Family Leadership
Close-knit and family oriented, Stan worked alongside his two sons: Michael, a professional engineer and David, senior designer and head of the CAD department. Stan laid the foundation of nurturing decades-long client relationships as well as celebrating dedicated staff, two of whom have celebrated 50-year anniversaries with this company.
In 1996, family leadership continued with Michael Haw becoming President of S.M. Haw & Associates, Inc. and serving until 2022. Michael has over 40 years of industry experience and will continue with the company in an emeritus role. David continues to lead the CAD department and mentor the next generation of young CAD designers and detailers.
Closing out 2022, the company announced that David Cremers, PE, has taken on the role of President. David brings 26 years of structural engineering experience to this role, including 11 years as senior project engineer with this company.
Our work can be found in many recognizable landmarks in Cleveland, Chicago and beyond. Stonework engineering featured in downtown Cleveland includes: The Galleria, The Renaissance on Playhouse Square, Cleveland Indians (Guardians) Baseball Field (Progressive Field).

Significant stone engineering projects in Chicago include AT&T Corporate Center and 190 S. LaSalle 42 story office tower. 
Industrial engineering services allowed our work to extend internationally to Thailand, India, Korea, Brazil, Turkey and Taiwan with multi-story tire cord treating facilities. Over the years, the company has expanded into additional specialized services, including rigging engineering, foundation design for machinery and cryogenic systems, crane design and review, failure investigations, below-the-hook analysis per ASTM BTH-1 and steel detailing.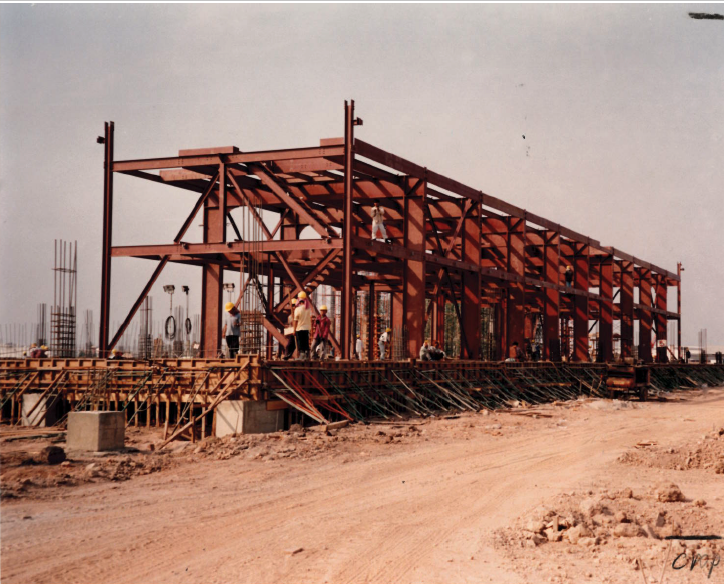 From the beginning and into the future, we'll continue with our founder's mission of supporting commercial and industrial clients in all phases of engineering problem solving.